Overview
Acquired flatfoot deformity caused by dysfunction of the posterior tibial tendon is a common clinical problem. Treatment, which depends on the severity of the symptoms and the stage of the disease, includes non-operative options, such as rest, administration of anti-inflammatory medication, and immobilization, as well as operative options, such as tendon transfer, calcaneal osteotomy, and several methods of arthrodesis.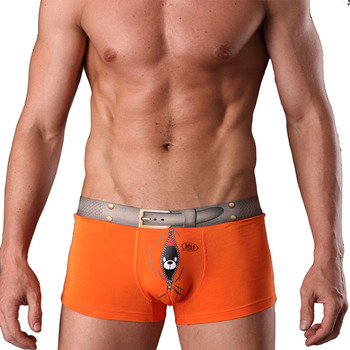 Causes
There are a number of theories as to why the tendon becomes inflamed and stops working. It may be related to the poor blood supply within the tendon. Increasing age, inflammatory arthritis, diabetes and obesity have been found to be causes.
Symptoms
Symptoms shift around a bit, depending on what stage of PTTD you?re in. For instance, you?re likely to start off with tendonitis, or inflammation of the posterior tibial tendon. This will make the area around the inside of your ankle and possibly into your arch swollen, reddened, warm to the touch, and painful. Inflammation may actually last throughout the stages of PTTD. The ankle will also begin to roll towards the inside of the foot (pronate), your heel may tilt, and you may experience some pain in your leg (e.g. shin splints). As the condition progresses, the toes and foot begin to turn outward, so that when you look at your foot from the back (or have a friend look for you, because-hey-that can be kind of a difficult maneuver to pull off) more toes than usual will be visible on the outside (i.e. the side with the pinky toe). At this stage, the foot?s still going to be flexible, although it will likely have flattened somewhat due to the lack of support from the posterior tibial tendon. You may also find it difficult to stand on your toes. Finally, you may reach a stage in which your feet are inflexibly flat. At this point, you may experience pain below your ankle on the outside of your foot, and you might even develop arthritis in the ankle.
Diagnosis
The history and physical examination are probably the most important tools the physician uses to diagnose this problem. The wear pattern on your shoes can offer some helpful clues. Muscle testing helps identify any areas of weakness or muscle impairment. This should be done in both the weight bearing and nonweight bearing positions. A very effective test is the single heel raise. You will be asked to stand on one foot and rise up on your toes. You should be able to lift your heel off the ground easily while keeping the calcaneus (heel bone) in the middle with slight inversion (turned inward). X-rays are often used to study the position, shape, and alignment of the bones in the feet and ankles. Magnetic resonance (MR) imaging is the imaging modality of choice for evaluating the posterior tibial tendon and spring ligament complex.
Non surgical Treatment
Treating PTTD is almost always easier the earlier you catch it. So, the first step in treatment is to see your doctor as soon as you begin experiencing painful symptoms. However, once your condition has been diagnosed, your podiatrist will likely try to give the upset tendon a bit of a break so it?ll calm down and stop being so painful. This can often be accomplished by immobilizing the foot using tape and padding, braces, or casts, depending on what your podiatrist believes will work best for you, and depending on the severity of your condition. You may also be instructed to reduce inflammation by applying ice to the area (usually 40 minutes on and 20 minutes off, with a thin towel between you and the ice). Or, you might take anti-inflammatory medications like ibuprofen (steroidal anti-inflammatory meds are actually likely to make this problem worse, and are not usually recommended in treating PTTD), or use ultrasound therapy. Once the inflammation has gone down a bit, your podiatrist may recommend using orthotics (prescription shoe inserts) to support your damaged arch. Ankle braces can also be helpful.
Surgical Treatment
Surgery is usually performed when non-surgical measures have failed. The goal of surgery is to eliminate pain, stop progression of the deformity and improve a patient?s mobility. More than one technique may be used, and surgery tends to include one or more of the following. The tendon is reconstructed or replaced using another tendon in the foot or ankle The name of the technique depends on the tendon used. Flexor digitorum longus (FDL) transfer. Flexor hallucis longus (FHL) transfer. Tibialis anterior transfer (Cobb procedure). Calcaneal osteotomy - the heel bone may be shifted to bring your heel back under your leg and the position fixed with a screw. Lengthening of the Achilles tendon if it is particularly tight. Repair one of the ligaments under your foot. If you smoke, your surgeon may refuse to operate unless you can refrain from smoking before and during the healing phase of your procedure. Research has proven that smoking delays bone healing significantly.